Every widow deserves the right to Liberty and the right to succeed #abolishwidowsmaltreatment
Liberty project for abolishment of widows' maltreatment
Liberty project for the abolishment of widows' maltreatment in Africa is a community-based advocacy project designed and driven through lobby groups in communities for effective mobilization and sensitization of the communities' citizenries on the need to abolish widows' maltreatment in African communities.
Designed programs for the Liberty project include; presentation of "abolishment of widows maltreatment private bills" to different States Houses of Assembly and the African widows' Summit which brings stakeholders together to address issues of widowhood and pressure the community leaders on having their commitments towards abolishment of widows' maltreatment in their respective communities.
The first edition of the summit was hosted in Lagos in 2016, christened "widows' right conference"; the Summit has however been renamed "African widows' Summit". The first private bill "Abolishment of Widows' Maltreatment Bill" will be presented to Edo House of Assembly in June, 2017.
This year's summit is scheduled to coincide with United Nations (UN) International Widows day on June 23 rd in Benin City, Edo State. The Summit will be an annual event hosted on rotational basis by different cities across Africa.
Not so happy facts
Its estimated that up to 8 million disadvantaged widows live in Nigeria with over 24 million children under 17 years old. This is from the estimated 12 million widows that live in Nigeria. High percentage of these women on the death of their husbands could suffer inheritance denial, lack of human right, lack of child welfare support, right to economic opportunities and are subject to cruel violence.
Happy – facts
You can help stop this horrific crime against widows and give a voice to the widow
FKF: Supporting disadvantaged widows, orphans and poor rural women in Nigeria.
As a product of HOPE, I know what it is like to live without Faith, Hope and Love. This is the reason we are supporting disadvantaged widows and active poor rural Women so that they can tell their better life stories tomorrow.
For widows & Active poor rural women: Widows' rights advocacy, Economic empowerment & entrepreneurship.
For Out of school orphans: well being & Education.
For the rural communities: Healthcare support initiatives.
Felix King Foundation Liberty Project for the abolishment of widows' Maltreatment collaborate with Nollywood celebrities to end widows maltreatment in communities in Africa. Nigeria's Mercy Aigbe and Desmond Elliot appointed as Widows' Liberty Ambassadors.  Celebrities will help drive 1 million voice pledges to support the Felix King Foundation's Private Bill "abolish widows' maltreatment in Edo state Bill"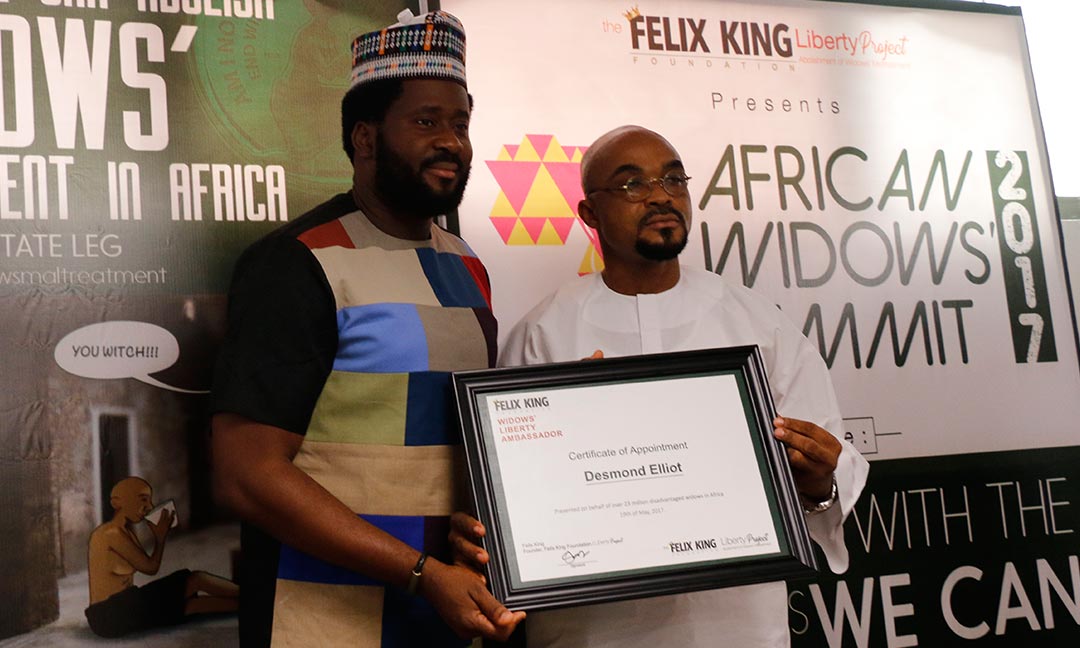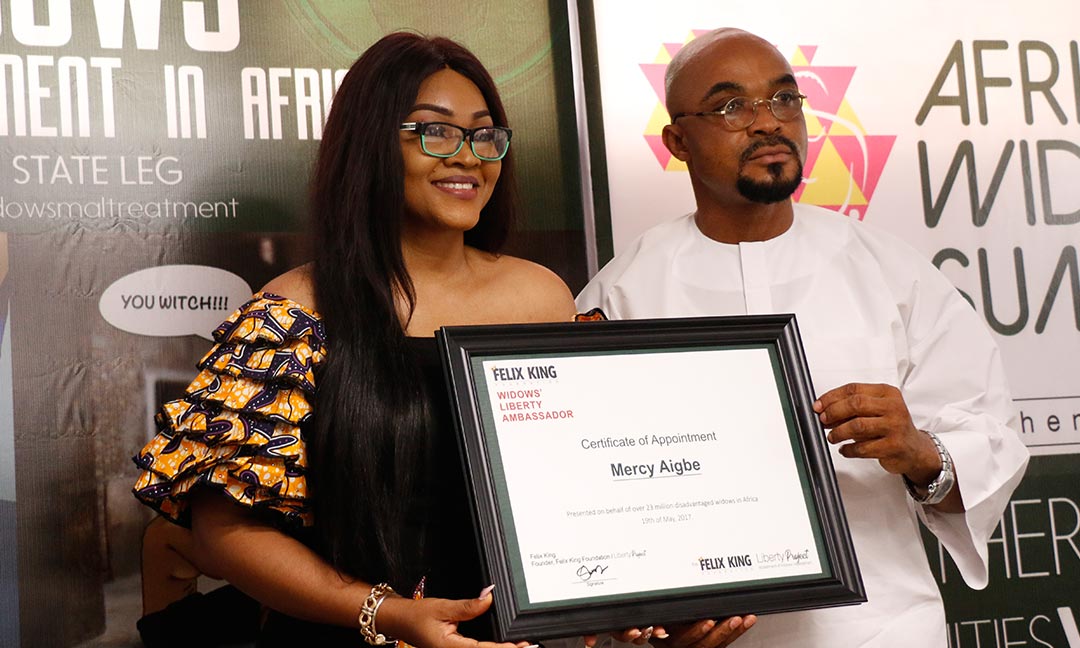 Widows' Rights Conference
#widowsrights trended on twitter at number 1 when it was launched in 2016 to commemorate the 2016 international widows day in Nigeria.
Felix King Charity Foundation in 2016, established a Widows Rights Centre to support vulnerable widows with free legal aid services in pursuant of their rights. This in addition to creating awareness on the rights of widows in Nigeria, as proclaimed by the supreme court judgment of 2014 on the rights of widows. The #widowsrights, #abolishwidowsmaltreatment  are platforms for the campaign.
On the 23rd of June, 2017, the Foundation will be presenting a private Bill to Edo State House of Assembly on the need to Abolish widows Maltreatment across all communities in the state.

Together with the communities we can abolish widows maltreatment.